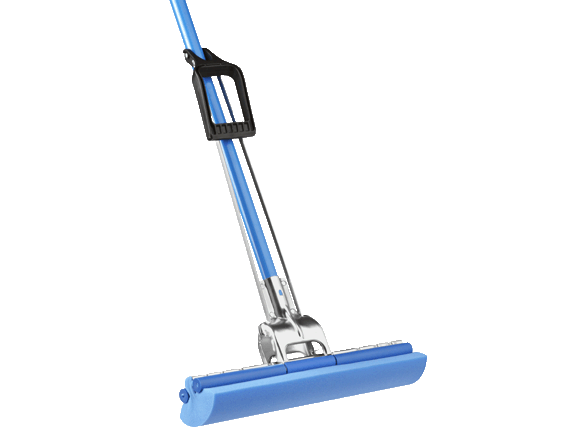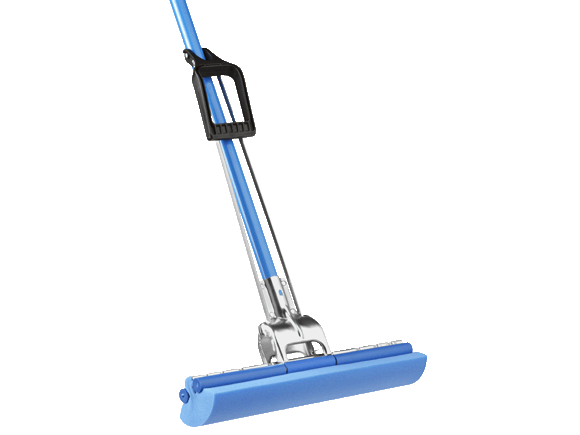 Roll-O-Matic® Original Galvanized Steel Sponge Roller Mop
The self-wringing cleanroom mop!
The Vileda Professional Original Galvanized Steel Roll-O-Matic® mops are the best choice when seeking one mop to apply disinfectant, clean surfaces or absorb spills in all production and controlled environments on floors, walls and ceilings. Perfect for use with the most popular "Pull and Lift" technique. The straight head design allows the user to flip the mop head after a specific number of strokes for extended use between wrings. Roll-O-Matic® handles are manufactured specifically to accept Vileda Professional manufactured refills. Each of the 25 cm wide mops will accept the 25 cm wide Roll-O-Matic® refills each of the 35 cm wide mops will accept 35 cm wide Roll-O-Matic® refills.
Product Benefits
Original Galvanized Steel Cleanroom Roll-O-Matic® Sponge Roller Mop (4110 and 4114) with a handle length of 122 cm
Extremely lightweight
Straight handle allows user to properly use the pull-and-lift technique with both sides of the mop
Perfect for use on walls, floors and ceilings
Handle length is 122 cm
| Description | Size (cm) | Art.no Case | Packs/case | Art.no. Pack | Pieces/pack |
| --- | --- | --- | --- | --- | --- |
| Galvanized Steel ROM Roller Mop | 25 | 118534 | 6 | 119134 | 1 |
| Galvanized Steel ROM Roller Mop | 35 | 118535 | 6 | 119138 | 1 |