Origo 2
Every demanding space needs a perfect cleaning system that takes the spotlight: the new Origo 2. With many new features and even more configuration options.
Configure your own Origo 2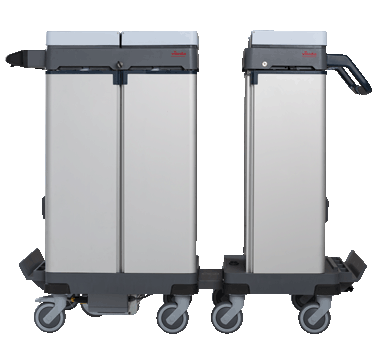 Cleaning trolleys – for practical and time-saving cleaning
Vileda cleaning trolleys make cleaning large areas easier and more effective. Public areas such as office buildings, hotels or hospitals are accessible for many people every day. To maintain proper hygiene, professional cleaning is essential and mandatory – especially in sensitive areas. The economic design is especially made for daily cleaning business in which functionality and efficiency are key factors in order to perform the tasks satisfactorily.
This is why you need to provide your cleaning staff with effective equipment starting with Vileda cleaning trolleys which help you meet all the requirements necessary for the job. Save time and money because floor cleaning has never been more efficient.