Clean meets green: our sustainable cleaning solutions
Our products help our customers to clean sustainably
Sustainability is at the heart of our corporate activity. As a worldwide leader in cleaning solutions we want to provide more than just products which keep sites and surfaces hygienically clean. They should also contribute to a healthy planet as well.
This has always been a focus of the products and systems developed by both the professional and consumer divisions. As part of the family owned Freudenberg Group, environmental and social responsibility are core to our guiding principles.
Freudenberg – and in consequence also Vileda Professional – have for many years invested significant resources and efforts into the responsible handling of materials, waste, energy, emissions and water in all the countries and communities in which we do business. Our internal efforts translate into sustainable cleaning solutions with superior ecological profiles, which turn into benefits for our customers.
Our sustainable cleaning solutions make the difference
Our sustainable cleaning solutions are the touch points for our customers and core to our approach to sustainability. Users of Vileda Professional products rely on best-in-class cleaning performance, bacteria/virus removal, intuitive handling and ergonomics and accept no compromises in these elements. Our objective is to give additional confidence that the production, usage and disposal of our sustainable cleaning solutions has the lowest impact on the environment and global resources – throughout the whole product life cycle.
That is why we offer sustainable cleaning solutions that have a minimal product footprint while reducing the consumption of resources during operation (product handprint).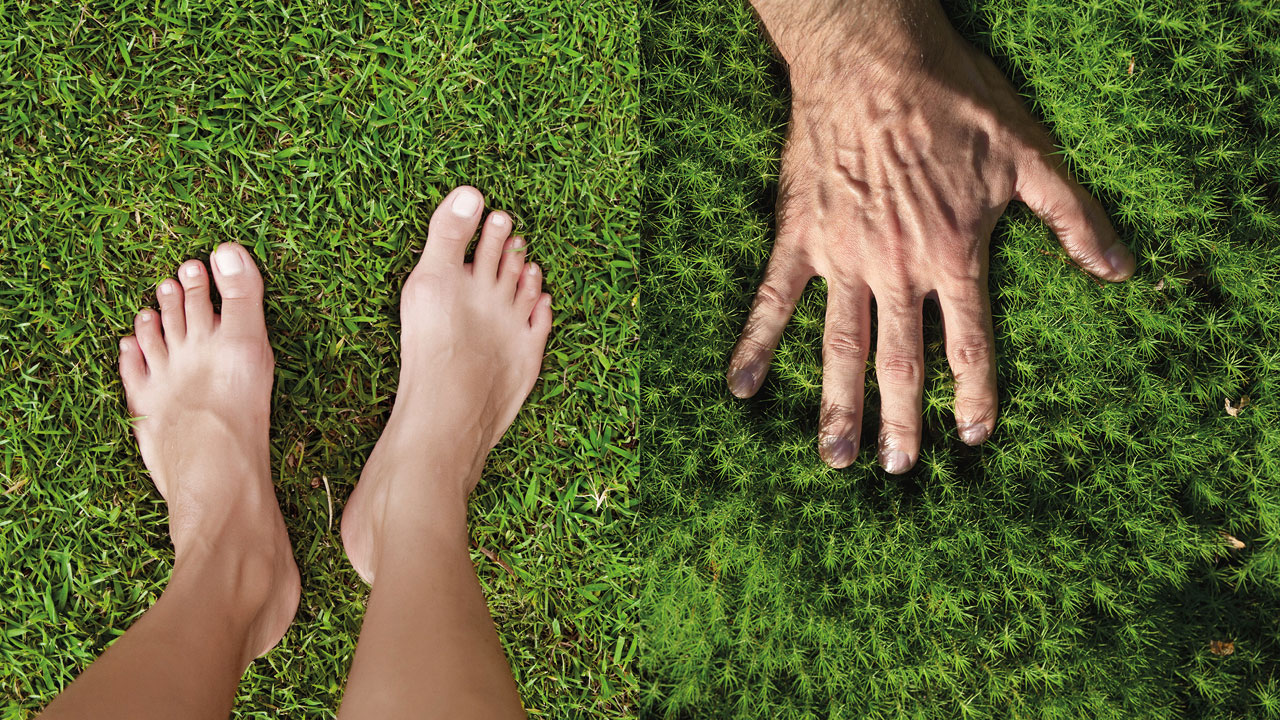 Small ecological footprints and large handprints
At Freudenberg, the sustainability of our products is measured in two dimensions; we assess our direct contribution by the footprint and handprint of our ecological cleaning products and systems.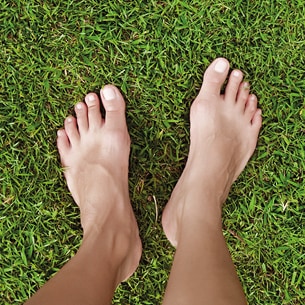 The footprint relates to the resources used by raw materials, manufacturing, transportation and disposal/ recycling of our products and should be as small as possible. Examples of how we minimize the ecological footprint are the use of recycled materials in products like the Origo 2 trolley systems where we have received the PSV (Plastica Seconda Vita) certification for recycled materials. This also reflects in the fact, that several products including our Swep floor cleaning system are certified with the Nordic Swan label.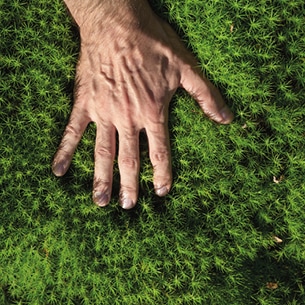 The handprint relates to the resources needed during daily usage of our products: here the goal is to reduce chemical and water consumption and to extend product lifetime to a maximum. Also, the ergonomic design of our products is part of the handprint. Our class leading Swep pre-prepared floor cleaning system is an excellent example, which encompasses all those aspects: less chemicals, less water needed, superior ergonomics and extremely high laundry durability. 
An ongoing sustainability process, as the earth keeps on turning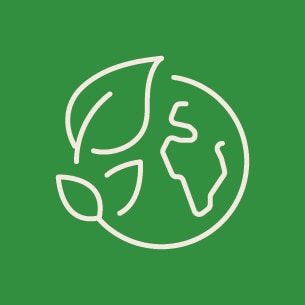 The ecological footprint of a company is of course the most striking indicator when it comes to assessing sustainable efforts. The handprint is less prominent but has an important influence on the entire sustainability cycle, so it has always been in our focus. By reflecting both dimensions – footprint and handprint – in our product design, we create significant value over the entire life cycle of the respective products and sustainable cleaning solutions. We firmly believe that this circular thinking and doing in business is the way into the future.
We are continually looking for ways to improve the full lifecycle of our products. We are piloting many projects to improve our internal processes and entered into partnerships with leading companies in the sector to extract the maximum value from our resources in use and at the end of their life.
Since we love it clean, everywhere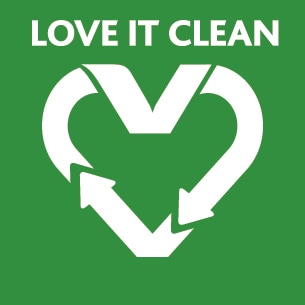 We use our "Love It Clean" label to highlight the most sustainable product choices. This label helps our customers to follow our ambitions for reducing waste, and our commitment to increase recycling and safety.
Making our economy sustainable is not a coincidence, but the direct result of actions we take – as companies and customers. Our sustainable cleaning solutions help save waste, while delivering excellent product performance. In recent years we continuously increased use of recycled plastics. Nearly all our plastic packaging is recyclable. But we have a responsibility to continuously improve and take action on where we can make a difference. That is why we have founded our internal and external sustainability initiative "Love It Clean".
As a part of our initiative, Freudenberg Home and Cleaning Solutions have committed to ambitious sustainability targets for 2025.
We are proud to announce that we are a signatory of the Ellen MacArthur Foundation's New Plastics Economy Global Commitment. As such we
commit to review 100% of all products globally and eliminate problematic or unnecessary packaging by 2025.
strive to achieve 100 percent of all packaging to be recyclable, reusable or compostable by 2025.
aim to achieve 50% recycled content across all packaging and 25% recycled content in plastic packaging in 2025
will increase the amount of recycled material of our solid plastic products from currently 46 percent to 50 percent by 2025
will explore options to further change from single to multi-use containers in warehouse/factory logistics and B2B transportation.
Our sustainable cleaning solutions at a glance
All our customers around the world trust our best-in-class cleaning solutions that have a clear focus on minimizing product footprint (production + waste) and reducing the consumption of resources while being in operation (handprint model).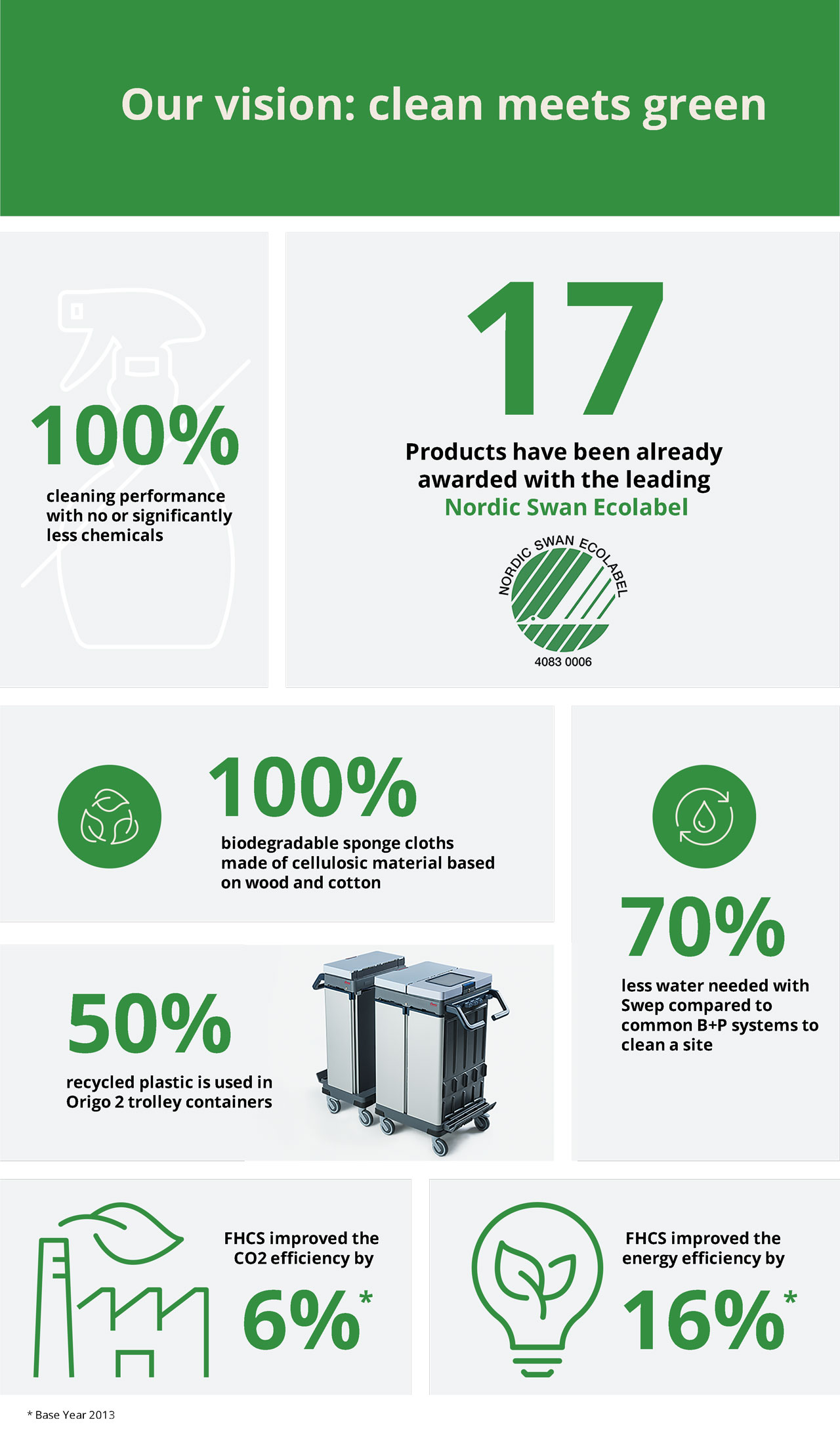 Our concepts for a clean and safe world