Download Center - Floor Cleaning
Here you can find information sheets, certificates and training material for our Vileda Professional floor cleaning systems.
If you need additional marketing materials or documents, you may contact us through our contact page.
Please choose your Floor Cleaning System


Swep System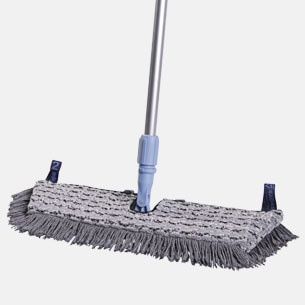 Swep System
The original Swep pre-prepared system was launched over 40 years ago. During this period the system has continually developed to stay ahead of the changing trends and demands from the marketplace. The new Swep class is the latest upgrade focusing on sustainability, ergonomics and cleaning performance. A new range of handles, frames and mops made from recycled materials, backed up by external ergonomics certificates and with proven bacteria and virus removal.
UltraFlex Duo System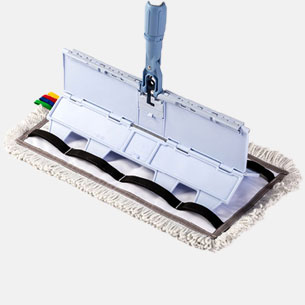 UltraFlex Duo System
UltraFlex DUO system is Vileda Professional's latest double sided floor cleaning system. The easy to implement and flexible mopping system brings increased efficiency, hygiene and ROI to all areas of your business. Its flexibility allows UltraFlex DUO to be used as a pre-prepared system in hygiene sensitive areas like patient rooms in hospitals or alternatively alongside a press in high traffic areas like canteens
UltraSpeed Pro System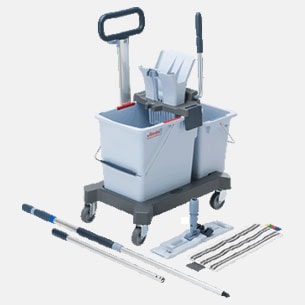 UltraSpeed Pro System
Ultra Speed Pro is the best performing flat mop bucket and press system on the market. It is so easy to use it needs no training and is adaptable to suit all sites. Start with the single bucket system for general floor cleaning or add a second bucket onto the chassis and you have a double bucket system for mopping larger areas. If you want to fulfil more cleaning tasks you can use the second bucket to carry chemicals, cloths etc. UltraSpeed Pro will dramatically raise your standards in speed, performance/costs, versatility and ergonomics.
CombiSpeed Pro System
CombiSpeed Pro System
The CombiSpeed Pro system includes a wide assortment of pocket and strip mops for use in a variety of applications. From the high performance of Trio and MicroSpeed Plus to the economy of Contract and MicroLite we have a mop that meets your requirements in terms of application, performance or budgets. Each mop type is available in 40 cm and 50 cm sizes in both pocket and pocket/strip attachments and fit all commercially frames. Additional features also include barcode labels and colour coding tags as standard.
UltraSpin Mini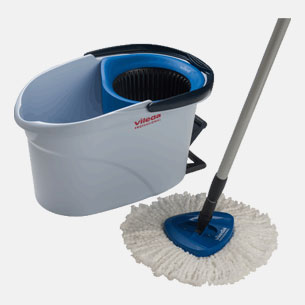 UltraSpin Mini
UltraSpin Mini is a simple to use, compact system that combines a revolutionary spinning press with a 100 % microfibre mop head. As you control how wet the mop head UltraSpin Mini can be used across all applications from very dry cleaning of delicate flooring through to very wet for disinfection processes. The results are effective cleaning, in less time, at lower cost and with less strain for the user.