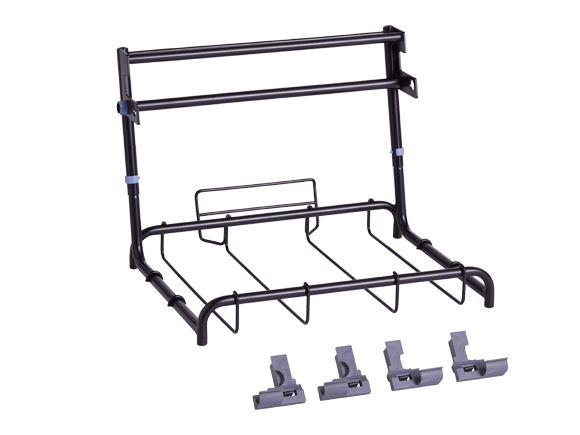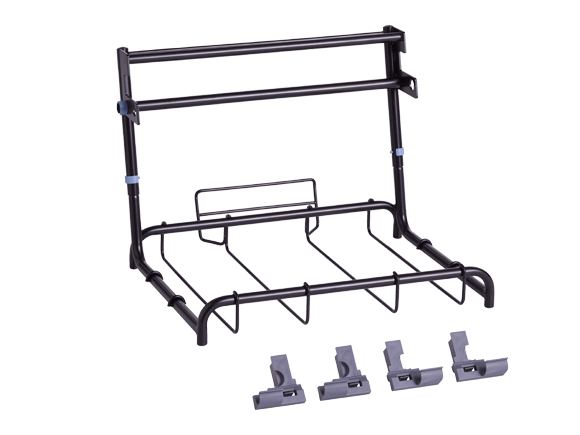 Origo 2 Press Support Kit
Double bucket and press wringer support for Origo 2 trolley systems
The Origo 2 press support kit is designed for the Origo 2 trolley system to offer double bucket cleaning using either double sided Duo Press Wringer or traditional vertical presses.
Using the Duo Press Wringer enables you to expand the benefits of our pre-prepared Swep Duo and UltraFlex Duo mopping systems by offering a press solution for high traffic areas such as canteens.
Swep Duo is the original pre-prepared flat mopping system offering fast, hygienic floor and wall cleaning for more than 40 years! The ergonomic design prevents strain injuries and makes floor cleaning efficient and with a hygienic cleaning result.
UltraFlex Duo is our latest double sided mopping system. It is easy to implement, flexible and attractively priced resulting in increased efficiency, hygiene and ROI in all areas of your business.
Alternatively, if you are using single sided flat mop or traditional vertical mops one or two traditional vertical presses can also be used.
Product Benefits
Fits on Origo 2 B platform
Compatible with Duo Press Wringer and Vertical press
Double bucket cleaning
Buckets and press sold separately
Duo Press wringer requires 2 x 22ltr long buckets
Standard vertical press required 2 x 25ltr/15ltr buckets
| Description | Size | Art.no Case | Packs/case | Art.no. Pack | Pieces/pack |
| --- | --- | --- | --- | --- | --- |
| Origo 2 Press Support Kit | 56 x 41 | 168280 | 1 | 168283 | 1 |