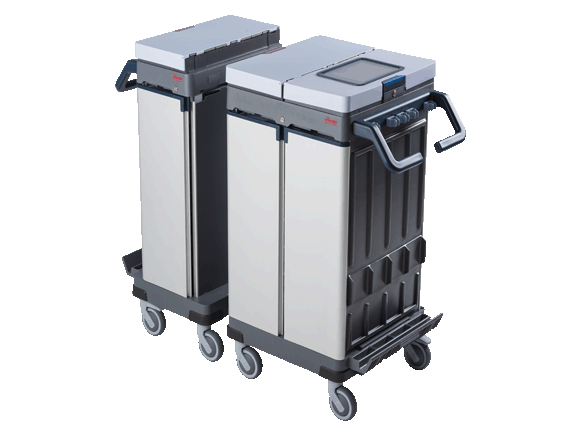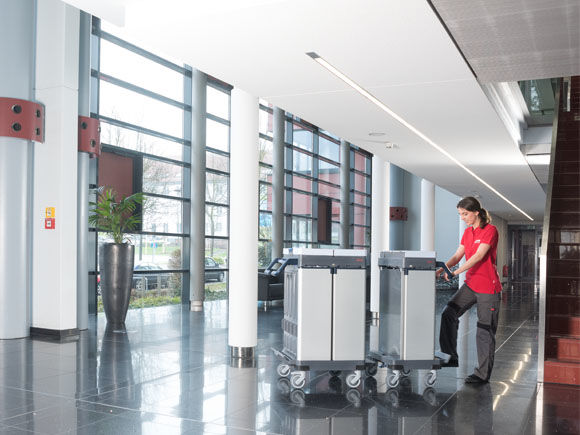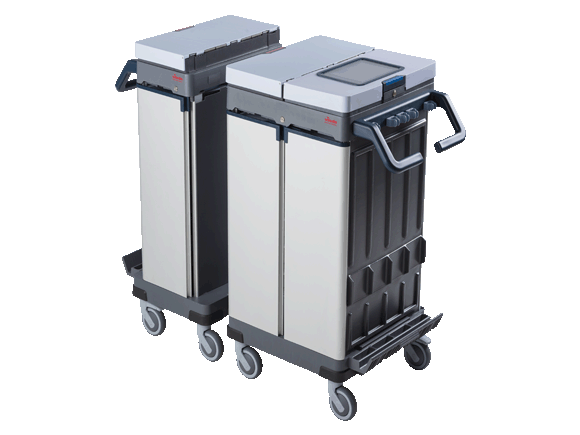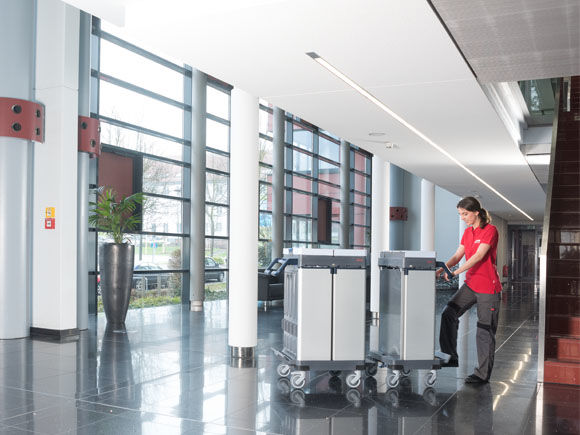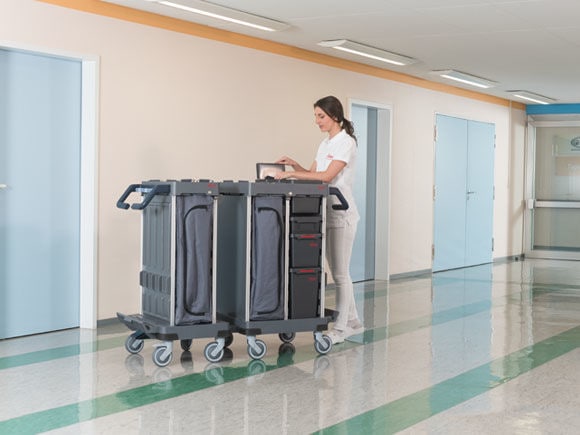 Origo 2 Type C-A
Improve your performance with the Origo 2 Type C-A
The Origo 2 Type C-A cleaning trolley will enhance your efficiency and improve your work performance in bigger areas. This trolley is designed to
save you time and energy
give you enough storage space for all the accessories
Vileda Professional is constantly working on developing and providing you with cleaning systems which will facilitate your daily work in the cleaning business. Order your Origo 2 Type C-A trolley now!
Product benefits of the Origo 2 Type C-A
The Origo 2 Type C-A is equipped with three compartments which ensure a proper separation of used and clean products as well as waste. With a handy satellite it is agile and easy to transport. The robust trolley can be fully enclosed with lockable doors so your equipment and possibly hazardous waste, like chemicals, are stored safely. As it is designed for all pre-prepared cleaning systems, you can conveniently use it with Vileda's mop systems. Up to 10 mop frames as well as telescopic handles fit into the vertical mop frame holders on both sections. Further product benefits are:
foot pedal release on A satellite
three multi-height internal rail sections for boxes, trays & surrounds
push-button top lids
All cleaning items are organised and stored safely. This will help you complete your tasks in less time. The hand grips on the trolley are at different heights so that anyone can operate it comfortably. The cleaning cart is designed to make cleaning as easy as possible. It will save you a significant deal of energy, time and manpower. Improve your workflow and buy your Origo 2 Type C-A trolley now!