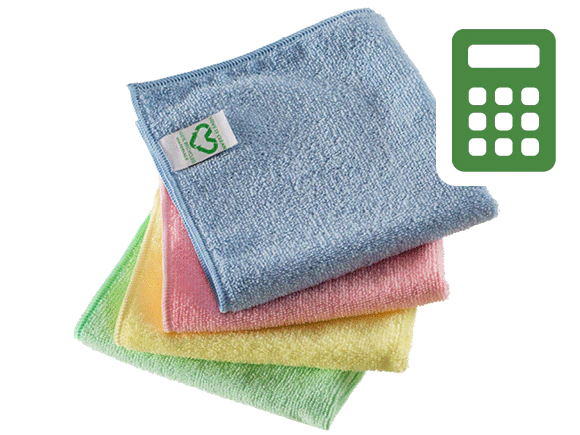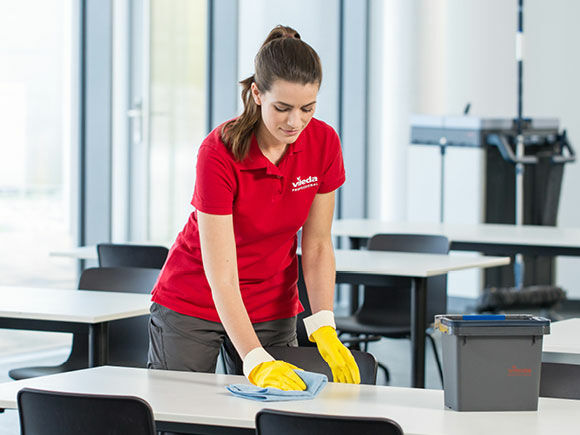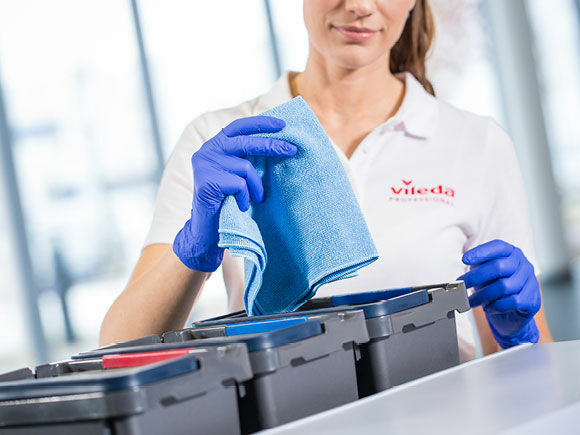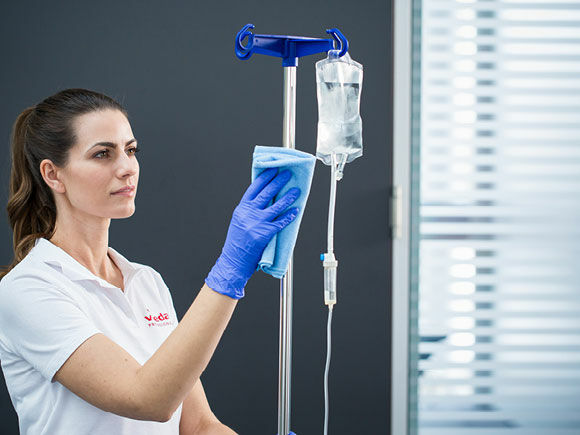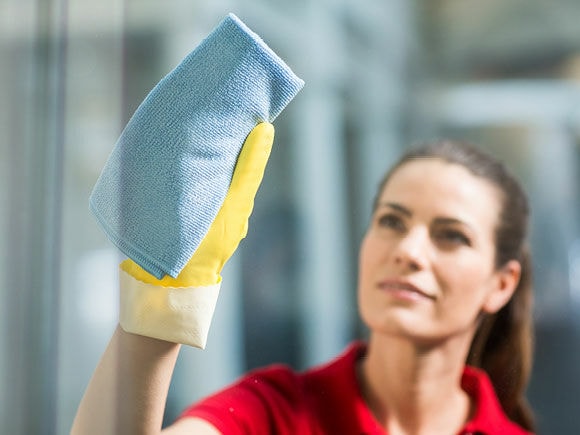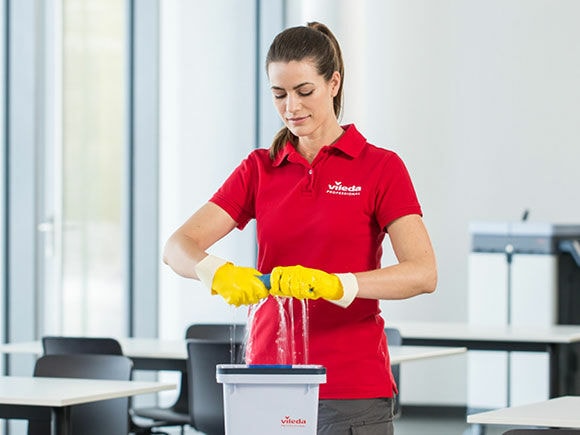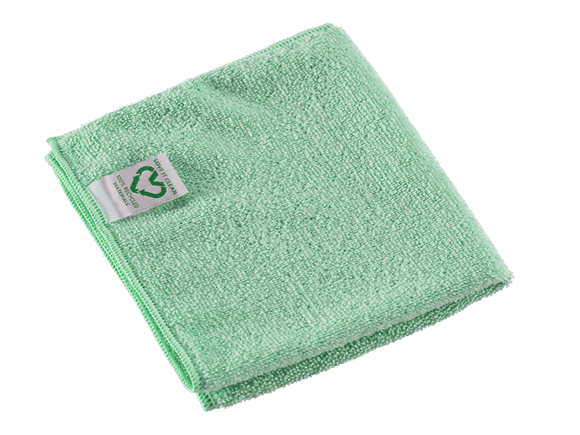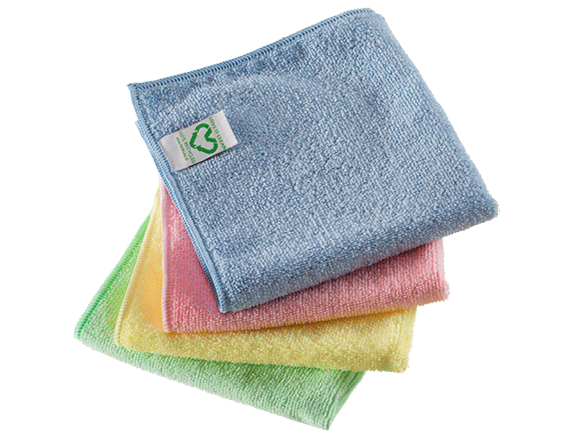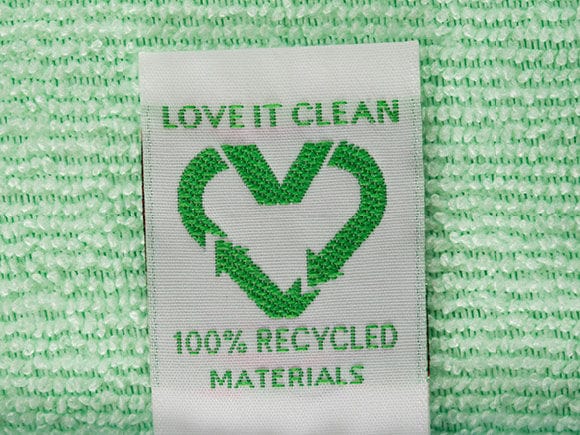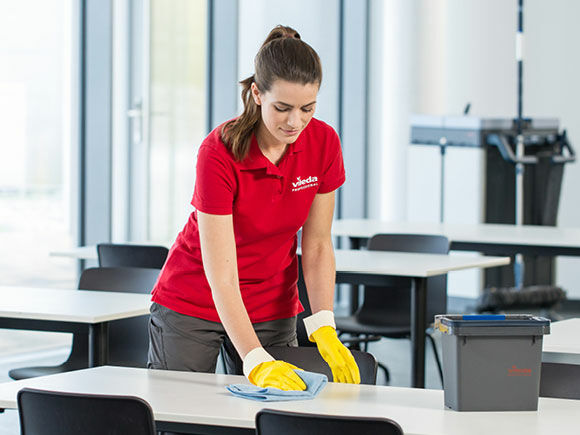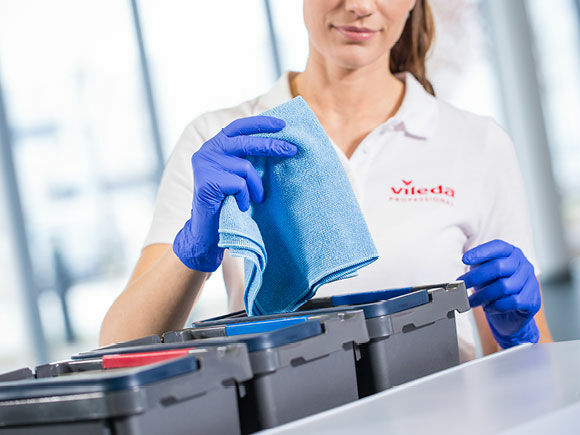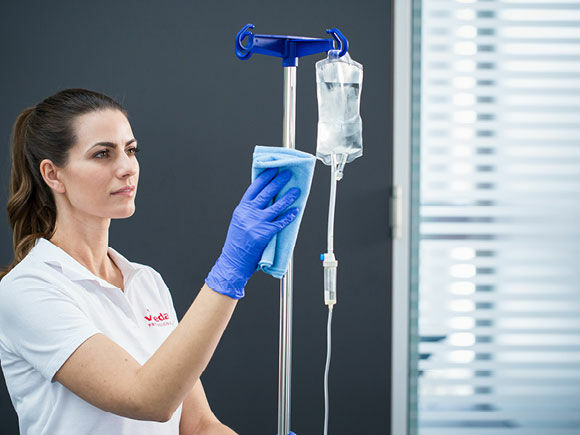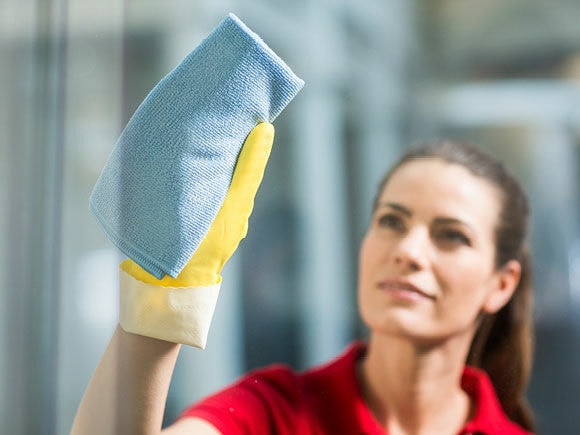 r-MicroTuff Swift
r-MicroTuff Swift — the recycled cleaning cloth from Vileda Professional
As a leader in cleaning solutions, we want to provide more than just products which keep sites and surfaces hygienically clean. They should also contribute to a healthy planet as well. That is why we created a whole new series of products. All of them are crafted and marked with an r. The r-MicroTuff Swift is the first recycled cleaning cloth from Vileda Professional made from 100% recycled materials. It removes greasy finger marks and stubborn dirt easily without the use of chemicals. The recycled cleaning cloth can be used on all kinds of surfaces and in all areas where fast and effective cleaning is required. It is suitable for the pre-prepared method as well as for bucket and spray wiping.
r-MicroTuff Swift: r for responsibility. r for resources. r for recycled.
The recycled cleaning cloth is made from 100% recycled polyester but provides you with the same superior cleaning performance and durability as the virgin fibre product. Benefit from further product highlights:
100% Microfibre cleaning power
*Up to 99.99% Bovine coronavirus removal from vinyl surfaces as tested at a 3rd party lab
Very high particle pick-up
Absorbent, excellent for spillage
Superior durability up to 500 washes
Nordic Swan Ecolabel awarded
Do you like it clean and green? Read below and learn more about the r-MicroTuff Swift recycled cleaning cloth.
Vileda Professional recycled cleaning cloths — Power. Performance. Proud
Power: Achieve microfibre cleaning power in combination with sustainability. 2 PET bottles, 0.5 l are re-used to create one r-MicroTuff Swift cloth without compromising on cleaning performance and durability.
Performance: This second-life microfibre leads to best-in-class cleaning results such as up to 99.99% removal of Coronaviruses. The leading cleaning efficiency is retained even when detergents are omitted.
Proud: The Vileda Professional r-MicroTuff Swift recycled cleaning cloth has been awarded the Nordic Swan Ecolabel which underlines that it is safe for the users and for the environment. Vileda Professional recycled cleaning cloths clean smarter and greener whilst adding highest value to your clients.
All of our sustainable products are marked with the "Love it Clean" label which underlines our commitment to recycling, safety and cleaning efficiency.
Get in contact with us for further support and browse our new series of sustainable products. Purchase the r-MicroTuff Swift now!
Product benefits
Warp-knitted textile microfibre
Removes stubborn fingerprint marks and grease without chemicals
Excellent bulky feel and volume in your hand
| Description | Color | Size (cm) | Art.no Case | Packs/case | Art.no. Pack | Pieces/pack |
| --- | --- | --- | --- | --- | --- | --- |
| r-MicroTuff Swift | blue | 35x38 | 168755 | 20 | 168756 | 5 |
| r-MicroTuff Swift | red | 35x38 | 168761 | 20 | 168762 | 5 |
| r-MicroTuff Swift | yellow | 35x38 | 168759 | 20 | 168760 | 5 |
| r-MicroTuff Swift | green | 35x38 | 168757 | 20 | 168758 | 5 |