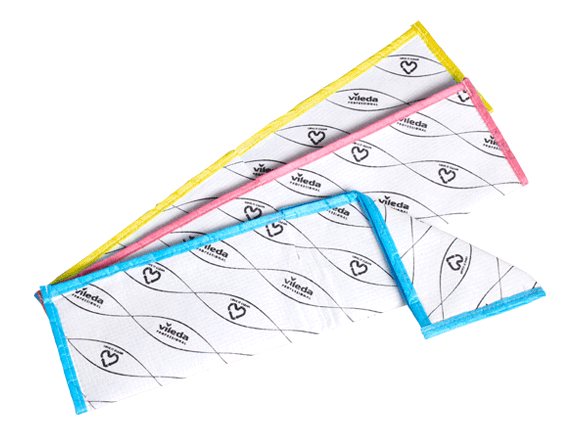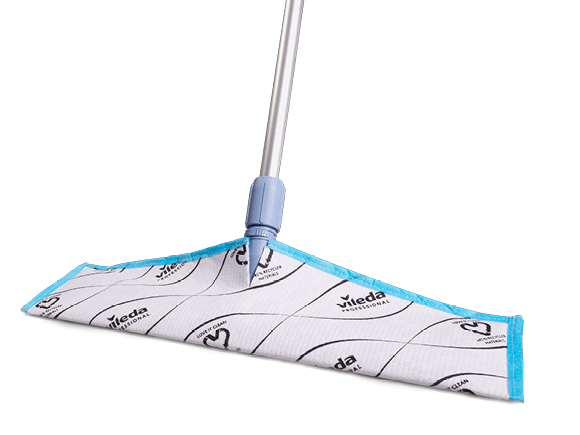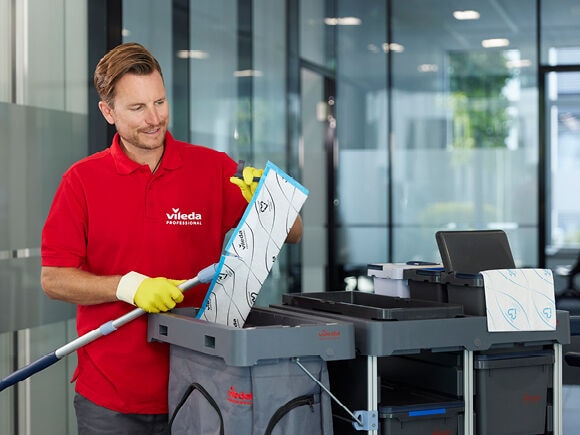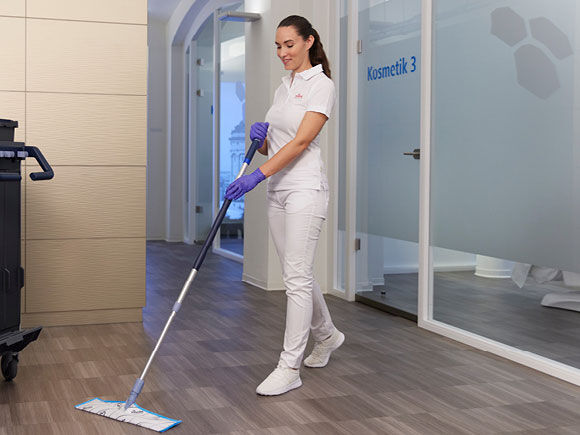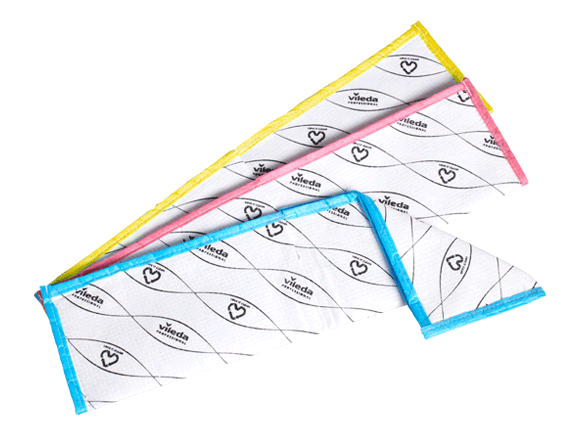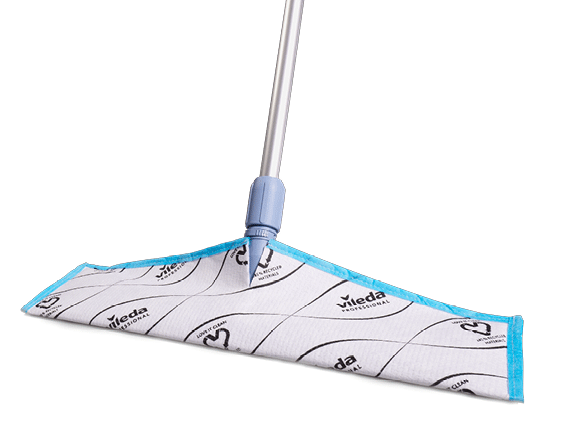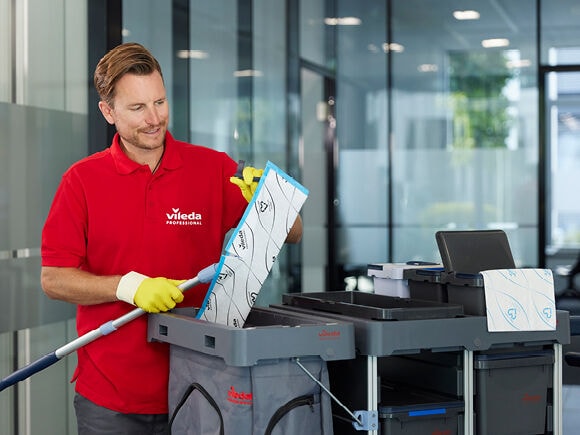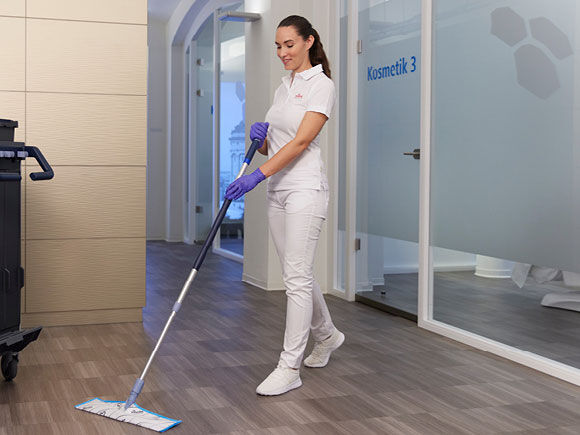 r-MicroOne Premium Swep Duo
Superior floor coverage and maximum hygiene with our recycled double-sided mop for single-use
r-MicroOne Premium Swep Duo is Vileda Professional's recycled double-sided mop. Made from 100% recycled post-consumer plastics and being 100% recyclable itself after usage, it represents Vileda Professional's new sustainable single-use product range. The mop is equipped with an absorbent double-sided pad, containing very fine split microfibre. As a result, an efficient rapid cleaning and superior floor coverage is guaranteed. The recycled double-sided mop is compliant with quat-based disinfectants and is suitable to be used with the pre-prepared cleaning method.
r-MicroOne Premium Swep Duo combines many advantages of a durable mop with the benefits of a single use product: easy use, hygiene and no laundering. Its versatility and practicality make the recycled double side mop ideal to use in a multitude of environments like general building, hotels or restaurants but also for uneven or heavily-soiled surfaces. Even hygiene sensitive areas like hospitals, isolation rooms or patient rooms can be cleaned with the r-MicroOne Premium Swep Duo. Up to 99.99% of bacteria and viruses can be removed with the mop. The colour coding system allows a simple differentiation of the individual cleaning areas, which not only encourages a personal cleaning system but also avoids cross-contamination.
Benefit from these advantages with the r-MicroOne Premium Swep Duo
Certified by independent test institutes: removal of 99.99% of viruses and bacteria
Advanced microfibre technology and excellent cleaning performance
Superior floor coverage due to the double-sided mop
Made from 100% recycled PES
100% recyclable after usage
Colour system for simple differentiation
Suitable for pre-prepared cleaning method
Order your r-MicroOne Premium Swep Duo Pro recycled double-sided mop now and increase the efficiency of your cleaning performance!
Vileda Professional's sustainability philosophy: clean meets green
As a worldwide leader in cleaning solutions, Vileda Professional is aiming to provide effective cleaning supplies while further minimizing your stakeholders footprints by reducing waste and CO₂ emissions. Our sustainable cleaning solutions are the touchpoints for our customers and core to our approach to sustainability. Our customers rely on superior cleaning performance, efficient removal of bacteria and viruses, intuitive handling and ergonomics without compromises. This is why we created our "Love it clean" logo. Products with this label combine the known quality of Vileda Professional with our ambition to take action for a healthier planet and sustainable future.
Get in contact with us for further support and more information on our new recycled products.
| Description | Color | Size (cm) | Art.no Case | Packs/case | Art.no. Pack | Pieces/pack |
| --- | --- | --- | --- | --- | --- | --- |
| r-MicroOne Premium Swep Duo | blue | 50 | 170322 | 10 | 170323 | 15 |
| r-MicroOne Premium Swep Duo | red | 50 | 170324 | 10 | 170325 | 15 |
| r-MicroOne Premium Swep Duo | yellow | 50 | 170326 | 10 | 170327 | 15 |