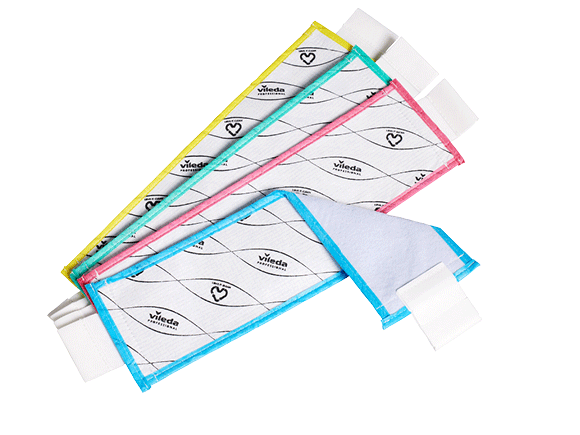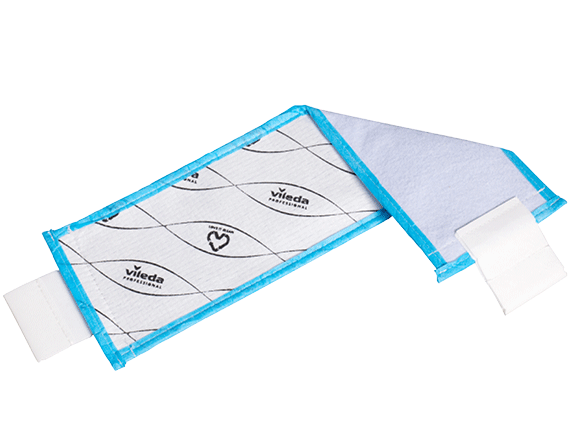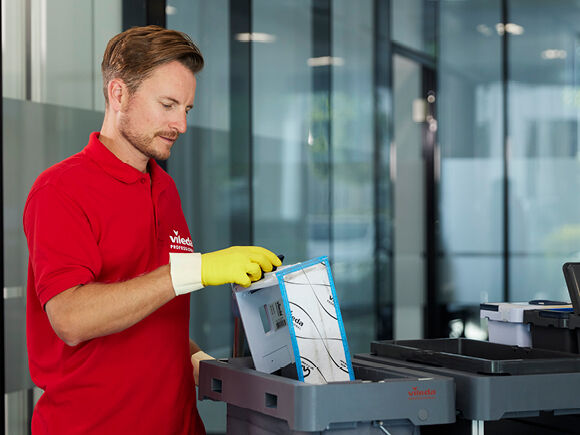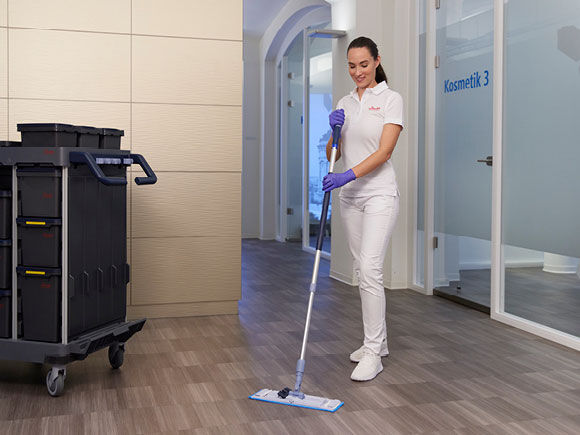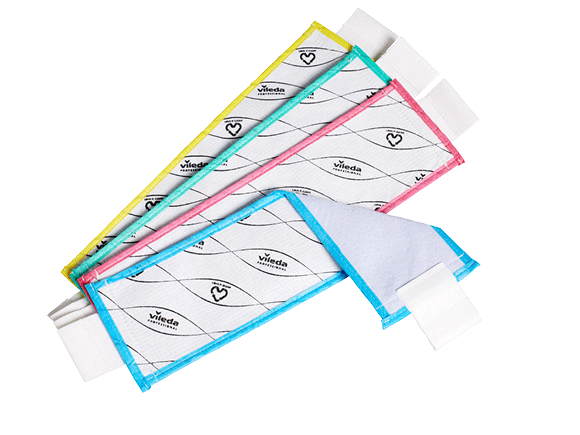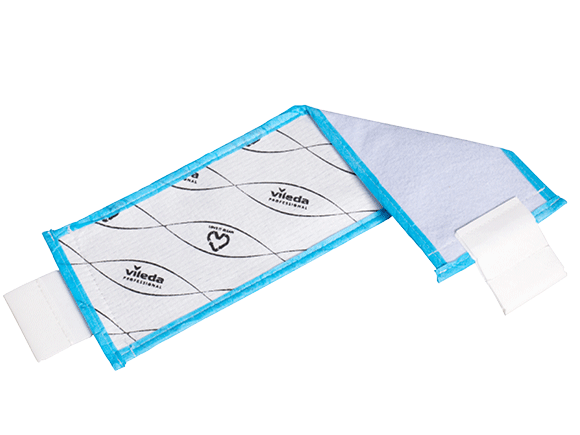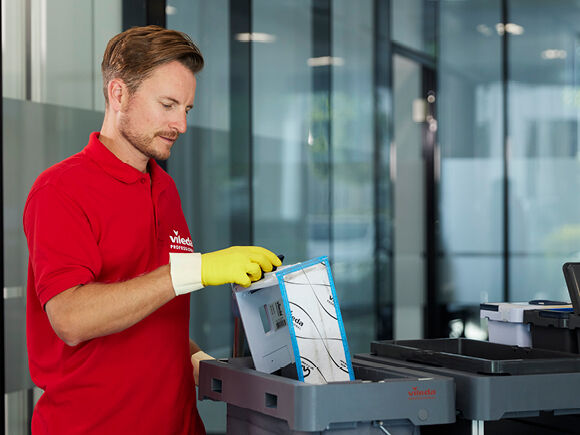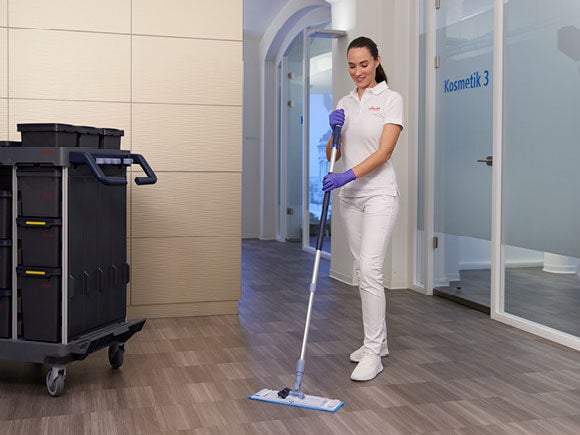 r-MicroOne Premium UltraSpeed Pro
Our single-use recycled microfibre mop for high floor coverage and maximum hygiene
r-MicroOne Premium UltaSpeed Pro is a Vileda Professional single use mop made from 85% recycled materials, containing very fine split microfibre. The recycled microfibre mop is recyclable itself after usage and combines sustainability with superior cleaning efficacy. Due to its certified ability of removing up to 99.99% of viruses and bacteria, the mop is especially suitable for high hygiene areas like hospitals. The four colour coding system aids professional cleaners to avoid cross-contamination.
The high absorbency of the recycled microfibre mop is perfect to optimize cleaning processes even more, promising an increased floor coverage in comparison to other single use mops. Being compliant with quat-based disinfectants and offering a superior cleaning performance due to the advanced microfibre technology, the r-MicroOne Premium UltraSpeed Pro guarantees brilliantly clean floors whilst making processes more time-efficient.
Product benefits of the r-MicroOne Premium UltraSpeed Pro at one glance:
Maximum hygiene due to the removal of 99.99% of viruses and bacteria
Excellent cleaning performance due to advanced microfibre technology
High absorbency provides increased floor coverage
Made from 85% recycled PES
100% recyclable after usage
Four colour system
Order your r-MicroOne Premium UltraSpeed Pro recycled microfibre mop now!
Efficiency combined with sustainability – Vileda Professional's recycled product range
Vileda Professional has set the goal to help our customers to clean more sustainably. As a worldwide leader in cleaning solutions, we want to provide products which keep sites and surfaces hygienically clean while contributing to a healthier planet. Our recycled microfibre mop r-MicroOne Premium UltraSpeed Pro is labelled with our "Love it clean" logo which highlights our most sustainable product choices.
We want our customers to join us on our journey and ambitions of reducing waste. Our cleaning solutions help to save waste while remaining the high-quality standard of Vileda Professional and delivering excellent product performance. During recent years we continuously increased our use of recycled plastics so that now nearly all of our plastic packaging is recyclable. We still continuously take action to make a difference.
The r-MicroOne Premium UltraSpeed Pro and other products of our recycled product range are part of our drive to help you further reduce your stakeholders footprints by reducing waste and CO₂ emissions.
Get in contact with us for further support and more information on our new recycled products!

| Description | Color | Size (cm) | Art.no Case | Packs/case | Art.no. Pack | Pieces/pack |
| --- | --- | --- | --- | --- | --- | --- |
| r-MicroOne Premium UltraSpeed Pro | blue | 40 | 170314 | 6 | 170315 | 25 |
| r-MicroOne Premium UltraSpeed Pro | red | 40 | 170316 | 6 | 170317 | 25 |
| r-MicroOne Premium UltraSpeed Pro | green | 40 | 170318 | 6 | 170319 | 25 |
| r-MicroOne Premium UltraSpeed Pro | yellow | 40 | 170320 | 6 | 170321 | 25 |