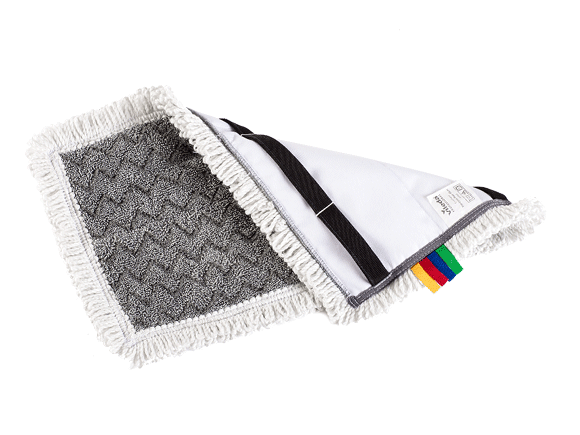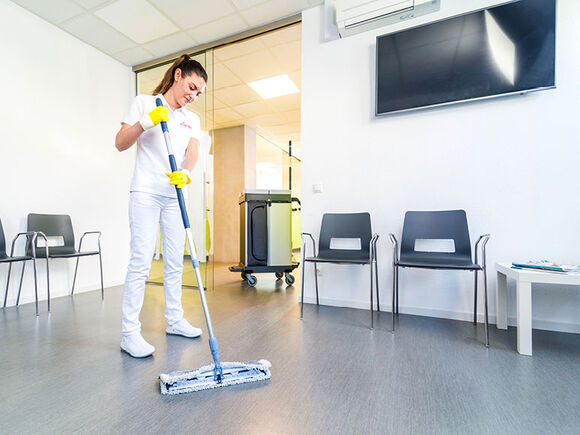 UltraFlex Duo LoopMax
High performance, double sided cleaning of structured floors
LoopMax is a double sided microfiber knitted loop mop offering high performance cleaning of structured floors. The microfibre loop construction removes fine particles and the zig zag abrasive pattern supports easy removal of tough dirt and stains. Plus for additional performance the microfibre fringes collect and remove larger dirt particles including hairs, dust and sand.
LoopMax is a low friction mop suitable for dry, damp and wet cleaning processes. It can be used as a pre-prepared system in hygiene sensitive areas (patient rooms..) or with the Duo wringer press in high traffic areas (Canteens…).
When using the pre-prepared method UltraFlex DUO mops can be pre-prepared in every mop box, reducing initial investments in new trolleys.
It is machine washable up to 500 times and has been awarded the prestigious Nordic Ecolabel (Swan) that ensures it meets stringent environmental and climate criteria.
Product Benefits
Microfibre cleaning power with additional fringe for increased loose dirt pick up
Integrated cleaning zig zag pattern for improved stubborn dirt removal
*Up to 99.99% Bovine coronavirus removal from vinyl surfaces tested at a 3rd party lab
High durability up to 500 washes
Awarded the Nordic Swan Ecolabel
Colour coded tags
Double sided, cost effective, less mops to buy, wash and use
| Description | Size | Art.no Case | Packs/case | Art.no. Pack | Pieces/pack |
| --- | --- | --- | --- | --- | --- |
| UltraFlex Duo LoopMax | 40 | 168205 | 20 | 168206 | 1 |