Eco-friendly mops and cloths – The Nordic Swan Ecolabel
A leading label for leading microfibre products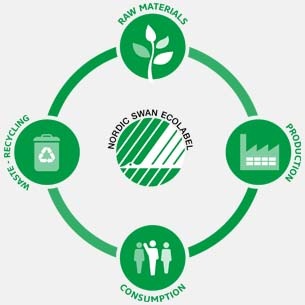 The Nordic Swan Ecolabel was founded to reduce the environmental impact from production and consumption of goods – and to make it easier for customers and professional buyers to choose the environmentally best goods and services.
Nordic Swan Ecolabelled supplies for microfibre based cleaning are among the best-in-class in terms of their environmental profile. The whole life cycle, including material selection, production processes, packaging, the product quality and the product performance itself – everything has been taken into account. The awarded microfibre products are extensively tested on their functionality, i.e. dirt and dust removal, removal of micro-organisms, absorption capacity, non-scratching and dimensional changes in washing and drying.
From our sustainable mop selection to our eco-friendly microfiber cloths - all our Nordic Swan awarded products meet these stringent requirements in all relevant phases of their life cycle and help our customers to use less chemicals, water, energy and other resources, thereby protecting the environment and gaining a decisive competitive advantage. 
Every Nordic Swan awarded Vileda Professional product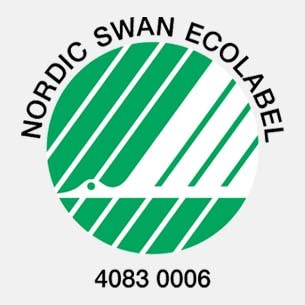 Every Nordic Swan awarded Vileda Professional product
shows excellent microfibre cleaning performance and allows efficient cleaning even if detergents are used less or omitted
is characterized by long durability and ensures low operating costs
does not affect the surfaces on which they are used
is safe for the user and the environment
clearly fulfills all rigorous requirements on hazardous substances – both in the product and its manufacturing
Meet our sustainable mop options and more Nordic Swan awarded products: 
All of our eco-friendly mops and our whole selection of sustainable cleaning products wear the Nordic Swan Ecolabel to help our customers choose goods and services which are best for the environment. Sustainable, eco-friendly and easy to use – find your perfect Vileda Professional cleaning product.   
Our concepts for a clean and safe world